All You Need to Know about Edinburgh Castle 0pening hours
Contents
Edinburgh Castle Opening Hours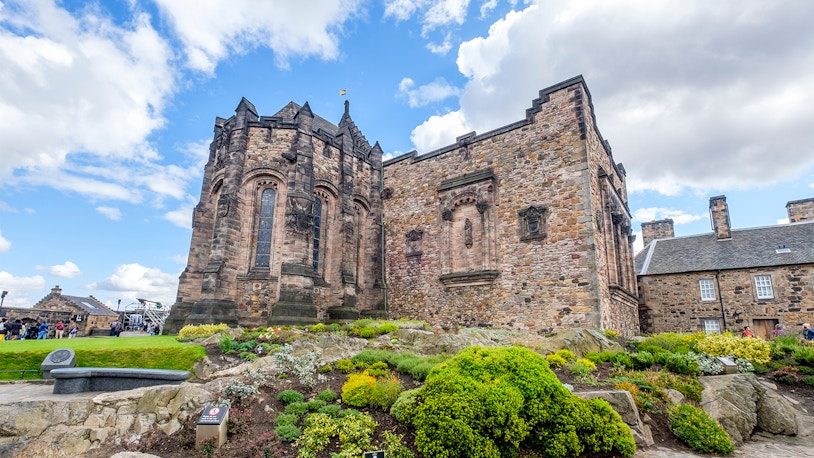 Edinburgh Castle
General timings
1 April to 30 September: 9.30am - 6pm
1 October to 31 March: 9.30am - 5pm
Last admission
One hour before closing time.
Closed
The Edinburgh Castle is closed on December 25th & December 26th
What's the Best Time to Visit Edinburgh Castle?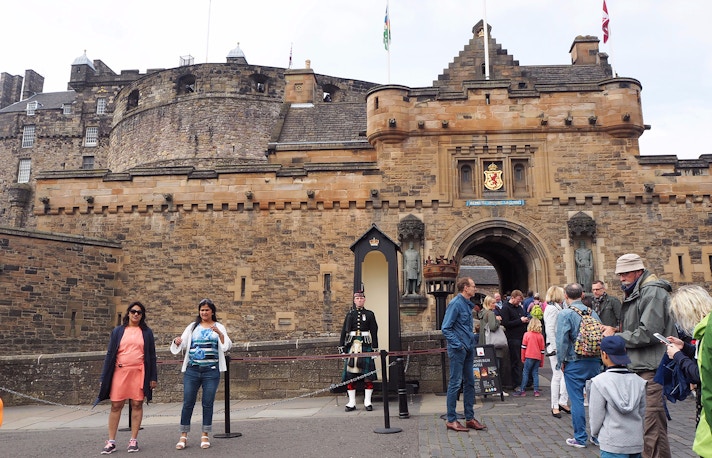 Peak Season vs Low Season
Peak Season: May - September
Crowds: The castle is one of the most popular attractions in Scotland, so you can expect larger crowds and longer queues.
Weather: You're more likely to have pleasant weather for your visit, making it easier to explore the outdoor areas of the castle.
Extended Opening Hours: Edinburgh Castle often has extended opening hours during the peak season.
Low Season: October - April
Crowds: Visiting Edinburgh Castle in the low season, offers a much quieter and more intimate experience. 
Cost: Accommodation and travel costs are generally lower, making it a more budget-friendly option for many travelers.
Photography: You'll have better opportunities to take clear and unobstructed photos of the castle.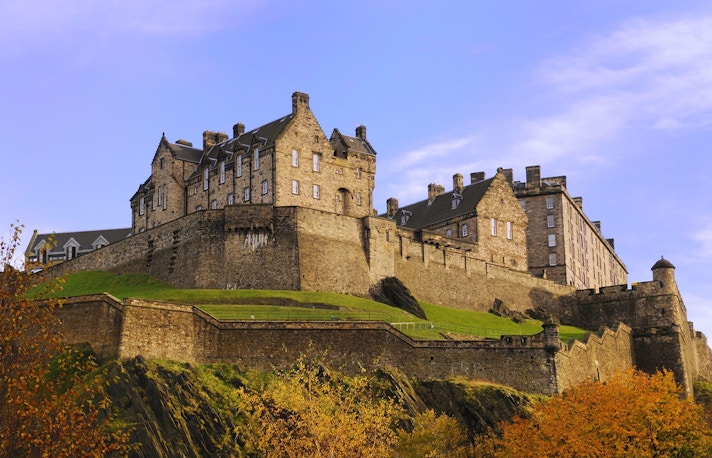 Weekday vs Weekend
Weekday
Crowds: Edinburgh Castle tends to be less crowded compared to weekends. 
Atmosphere: The atmosphere on weekdays is typically more relaxed and peaceful.
Weekend
Crowds: Weekends, especially Saturdays, tend to attract more visitors to Edinburgh Castle, leading to potentially longer queues.
Transport: Public transportation might be busier or have different schedules. It's advisable to check transport options in advance.
Family-Friendly Atmosphere: Weekends often attract families with children. If you're traveling with kids, this could be an opportunity for them to socialize .
Book Edinburgh Castle Tickets & Tours
How Long Should I Spend at Edinburgh Castle?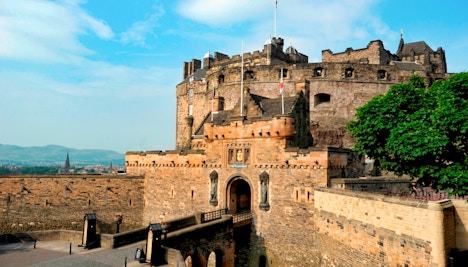 1.5 - 2 hours
If you're on a tight schedule or have limited time, you can still get a good overview of the castle in about 1.5 to 2 hours. This will allow you to visit the main attractions, such as the Crown Jewels, Great Hall, and St. Margaret's Chapel.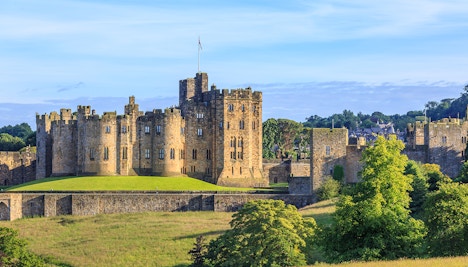 3 - 4 hours
For a more comprehensive visit, plan to spend around 3 to 4 hours at the castle. This will give you enough time to explore the main sites, as well as some of the lesser-known areas and exhibits.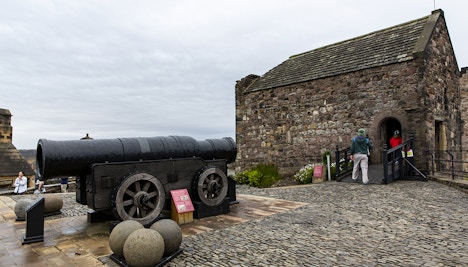 5+ hours
If you're a history enthusiast or have a keen interest in Scottish History, you might want to allocate 5 or more hours to fully immerse yourself in the castle's rich heritage. This time frame allows for a more leisurely exploration and the opportunity to attend any special exhibitions.
Frequently Asked Questions About Edinburgh Castle Opening Hours
What are the opening hours of Edinburgh Castle?
The typical opening hours for Edinburgh Castle are from 9:30 AM to 6:00 PM.
Is Edinburgh Castle open every day?
Edinburgh Castle is open every day of the week, including weekends. However, it is closed on the 25th and 26th of December.
Does Edinburgh Castle have evening hours?
Yes, Edinburgh Castle's closing time is around 5:00 PM or 6:00 PM, depending on the season.
Are there any specific timings for last admission?
The last admission for Edinburgh Castle is one hour before the closing time.
When is Edinburgh Castle closed?
Edinburgh Castle is closed on the 25th and 26th of December.
How long should I spend at Edinburgh Castle?
You should plan to spend at least 2 to 3 hours at Edinburgh Castle to explore the main attractions, but the duration can vary depending on your interests and the depth of exploration you prefer.
When is the best time to visit Edinburgh Castle?
The best time to visit Edinburgh Castle is early in the morning or during the off-peak season (October to March) to avoid large crowds and enjoy a more peaceful experience.
Is Edinburgh Castle open on public holidays?
Edinburgh Castle is open on most public holidays, except for the 25th and 26th of December. However it's advisable to check the official website before your visit.
Should I visit Edinburgh Castle on a public holiday?
Visiting Edinburgh Castle on a public holiday can be an amazing experience, but be aware that it may be more crowded, so plan accordingly and check for any special events.