Plan Your Visit To Edinburgh
Travel Essentials
Best Time To Visit
Transport
Best Things To Do
Travel Hacks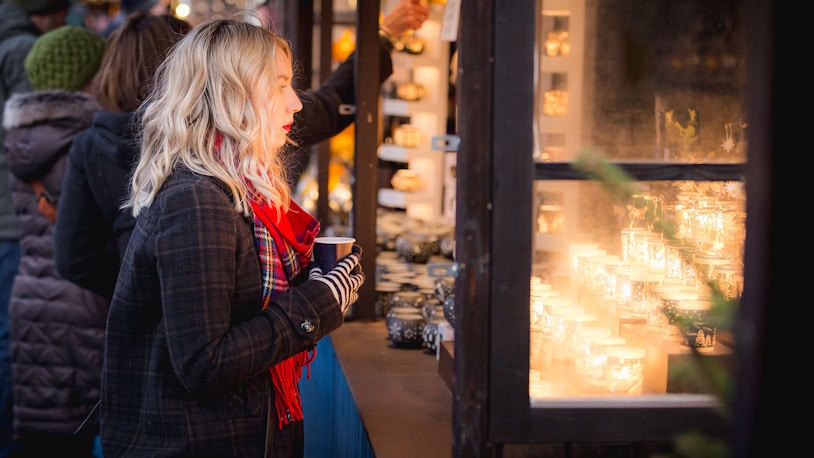 Time Zone: Greenwich Mean Time (GMT + 0).
Currency: Pound Sterling (GBP).
Country Code: +44.
Emergency Numbers: 
Police: 999.
Fire Brigade: 999.
Ambulance: 999.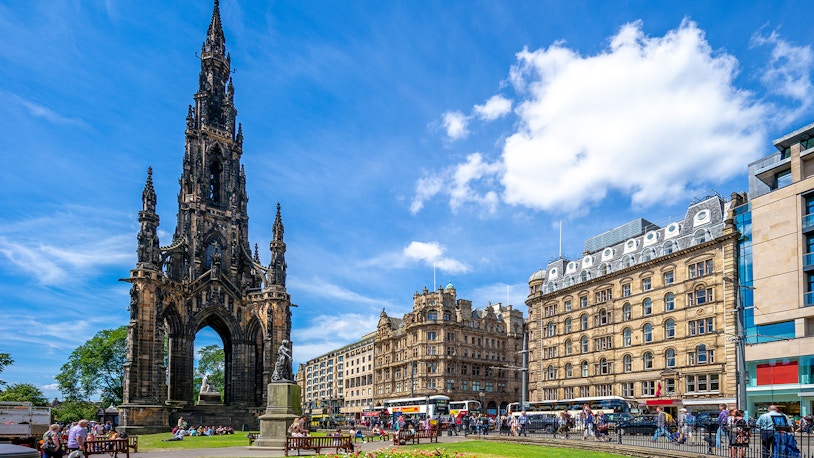 November to March: November to March is the low season for tourist footfalls and might be freezing, but there's still a lot to do in winter. There are numerous Christmas markets, ranging from casual and massive to creative and curated, and Edinburgh's Hogmanay (New Year's) festivities are well-known worldwide. While you can spend chilly winter mornings inside the innumerable galleries and museums, there's a certain fairytale charm in the snow-covered Old Town. 
June to August: June to August is the high season, in terms of prices, temperatures, number of visitors and festivals. Edinburgh is at its best during the festival season. Summer is the perfect time to visit if you're interested in entertainment, with everything from the world's largest performing arts festival, the Edinburgh Fringe Festival, to more focused events like the Edinburgh International Film Festival and Edinburgh Jazz Festival.
April to May and September to October: Edinburgh's shoulder season falls during the months of April to May and September to October. Late spring and early fall see relatively warmer weather, fewer crowds and generally cheaper accommodations. The beautiful spring blooms and the fall foliage make the city even more charming.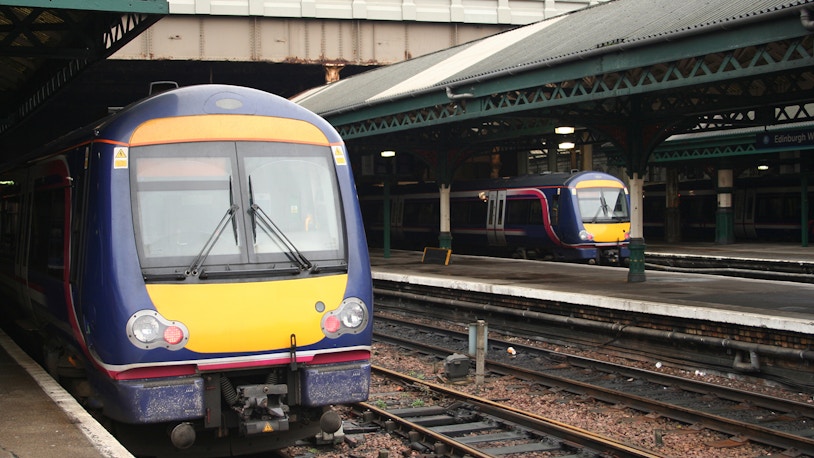 Rail: ScotRail provides service to the city. Along with regular service to other regions of Scotland and England, there is extensive train service to London and the major Scottish cities. Waverley and Haymarket are Edinburgh's two main train stations.
Bus: Buses are the most common mode of transportation in Edinburgh. Lothian Buses manage the majority of city bus services, both within the city and to the surrounding suburbs, with the majority of routes passing through Princes Street.
Bike: Cycling is quite popular in Edinburgh and you can easily hire a rental to see the city. It contains a lot of on-road cycle lanes, forward stop lines at traffic signals, and other bike prioritization measures apart from various off-road bike routes. Additionally, the majority of the city's roads now have lower speed limits.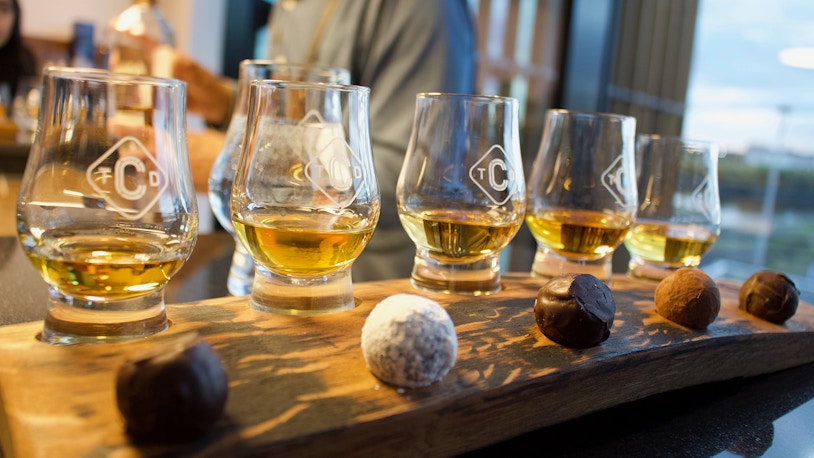 Edinburgh has a lot to offer to visitors, especially history lovers. See the oldest Crown jewels in Britain, also known as The Honours of Scotland, on display in the Crown Room of Edinburgh Castle.
A visit to the Scotch Whisky Experience for a delicious dram of fine Scottish whisky is a must for any trip to the Royal Mile, whether you are a first-timer or a whiskey connoisseur.
Early risers can catch the sunrise over the city by ascending Calton Hill for breathtaking views. 
 Don't miss the opportunity to observe the 169-year-old Camera Obscura in practice. This Victorian extravaganza elevates sightseeing in Edinburgh and offers a really one-of-a-kind experience.   
Pack a picnic and hike to the legendary Arthur's Seat, the remains of an ancient volcano. The iconic site is located within Holyrood Park and offers breathtaking panoramic views of the city.
Join the graveyard walking tours and find some fascinating monuments and burial grounds. You can also opt for the Underground walking tours that will take you to the eerie and chilling underground vaults of Blair Street.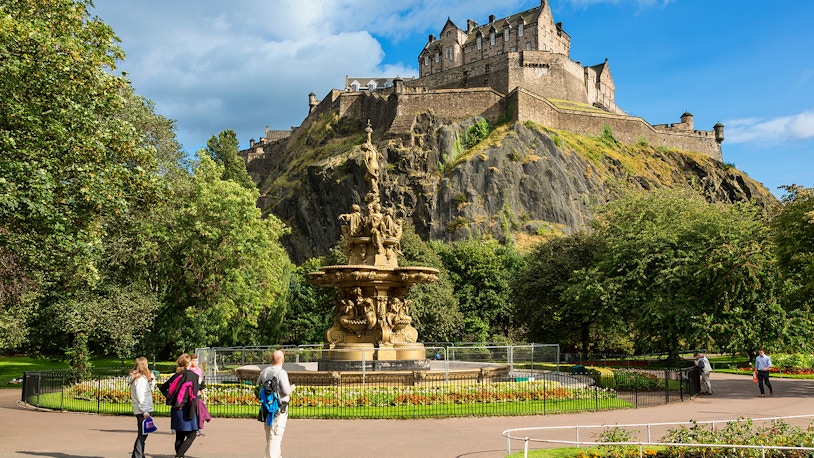 The best way to travel around Edinburgh is to walk. Wear comfortable sneakers or walking boots as you may have to cross uneven terrain and cobbled streets.
If you like eating deep-fried snacks, try the battered sausage or deep-fried Mars Bars.
Dress in layers, as the weather in Edinburgh is changeable. Wear waterproof outerwear and shoes to stay dry in case of sudden outpourings of rain.
If you are traversing across the city by bus, make sure to take the exact change as buses are not equipped and do not return the change should you provide a higher denomination. Alternatively, you can buy a day pass for the buses which are reasonably priced.
If you do not want to visit the famous festivals in Edinburgh, plan ahead and book your tickets for other dates. These festivals attract a lot of tourists, so prices might be expensive and lines at attractions long.
Enjoy the free attractions like the National Museum of Scotland, Princes Street Gardens and the Writers' Museum to tour the city on a budget.
Dine in pubs which offer traditional local fare and are often cheaper than restaurants.
Book your Edinburgh tickets online in advance to get the best deals.